(We had the opportunity to do a guest article for the PuddleDancer Press, Nonviolent Communication site and we wanted to share it here with our community too. You can read the first bit here and the rest there… :~)
It's That New Year's Resolution Time Again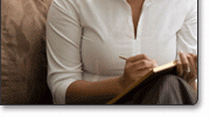 In January it's traditional to make New Year's resolutions. You plan to go to the gym, get into great physical shape, earn more money, improve a troubled relationship, or get along better with your family members.
But you suspect that in a few days or weeks you'll get tired of making the effort and your good intentions will disappear. Would you like to improve your chances of making your resolutions stick?
Maybe you worry about how much effort and work is involved, or you think it isn't possible to have these things. Just like last year, you'll slip back into your old patterns. Well, there is a fun and easy way to begin to create your ideal life with little effort on your part. It starts by creating an intention.
What is intention?
Intention means knowing what you want and directing your actions toward that outcome. You might want your life to be more peaceful and harmonious. Or you might crave adventure and discovery. You can make intentions for your life as a whole, and also for any situation, relationship, or time period. Maybe you want to create more connection and trust with someone you love. Or maybe, during meetings at work, you want more support and effectiveness.
Why Create Intentions?
Creating intentions takes only a few minutes out of a day, yet it is a powerful tool you can use to set your resolutions in motion…
Keep reading this article at NonviolentCommunication.com >>